Labour Relations Training
This is a comprehensive Labour Relations Training program providing cost-effective industrial relations training to organizations in Canada. All our training programs are customized to meet your company's specific needs.
The overall objective of this LR/IR training is to give managers and supervisors the practical skills to effectively handle employee relations problems in the workplace, in compliance with current employment legislation.
Note: Our training is geared to HR and other senior managers who are seeking a more practical hands-on training to handling labour relations issues in the workplace. If you are seeking a more academic-based LR training I would advise you to look at one of the top established education institutions, such as for example: Queens University.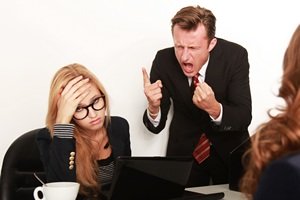 All our training materials are customized to incorporate the labour laws and employment legislation of the relevant federal, provincial or territorial jurisdictions.
Labour Relations Training Modules
NEW: COMING SOON in 2022
Your Business in a COVID-19 Environment and Beyond
This managers' training module will be available in 2022 and will be optimised to meet the needs of your organization.
For more details use the contact form below.

Practical Labour Relations Training for the Workplace
A comprehensive LR training program covering:
An Outline of Canadian Labour and Employment Laws
Handling Employee Relations
Effective discipline in the Workplace
Human Rights in the Workplace
Each module includes the following information:
Training Objective
Training Materials
Recommended Time
Training Program
Handling Employee Relations
Module 1. Introduction: Employee Relations
Module 2. Creating Positive Employee Relations
Module 3. Effective Supervisory Handling of Employee Relations
Module 4. Handling Conflict & Grievance in the Workplace
Module 5. Effective Handling of Bullying, Discrimination and Sexual Harassment in the Workplace
Effective Discipline in the Workplace
Module 1. Managing Corrective Discipline
Module 2. The Legal Requirements
Module 3. Handling Workplace Complaints
Module 4. Correct Workplace Investigations
Module 5. Deciding on Appropriate Disciplinary Action
Human Rights in the Workplace
The following sections are all covered under one module:
Human Rights Legislation (individual jurisdictions)
Understanding Employers Rights
Understanding Employees Rights
Protection under Human Rights Legislation
Human Rights Violations and Sanctions
Strategic Human Resources in Labour Relations Training
The following modules are new.
Organizational Change
What is organizational change?
Change as a crucial part of organizational strategy
Why is change so important in a competitive business environment?
Implementing the process of change in your organization
Outsourcing as a Strategic Move
Why Outsource?
When to Outsource?
Which Departments to Outsource?
Advantages of Outsourcing
Disadvantages of Outsourcing
Mergers and Acquisitions
Learn of the different types of mergers and acquisitions
Why do organizations merge?
Should your organization merge?
The Challenge in merging two or more organizational cultures
Why mergers often fail?
Downsizing and Restructuring
Understand the complexities in downsizing
Labour Relations Issues
Dealing with labour relations laws when downsizing or restructuring
Dealing with ethical issues in downsizing
Managing the consequences of downsizing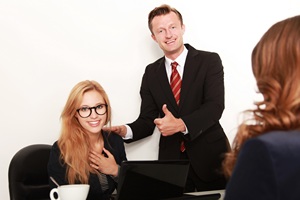 By having a professional handle your organization's LR training you will have peace of mind that your labour relations issues will be addressed, and that your managers and supervisors will have the confidence and the practical training to handle the employee relations issues within their departments.
To request a labour relations training services quote, customized for your business, please use the contact form below.