Sexual Harassment Laws: Legal Protection
Sexual harassment laws protect those who have been affected by sexual harassment. Sexual harassment takes place in many Canadian workplaces, with up to 90 per cent of Canadian women experiencing this type of harassment during their careers. Men may also be affected by sexual harassment.
People may also experience this type or harassment in college or in therapists', doctors', dentists' and lawyers' offices.
What Is Sexual Harassment?
Sexual harassment is a blanket term that covers several forms of unwanted sexual behaviour, usually designed to exercise power over the person being harassed.
It is sometimes difficult to determine what constitutes sexual harassment. Where sex, physical affection and flirting are consensual, this is not harassment.
However, leers, stares, howls, cat calls, innuendoes, sexually explicit or derogatory comments, unwelcome flirting, and displaying pornography may all be included in sexual harassment.
Following and blocking, asking for sexual favours in return for secure employment, sexual assault and rape are also included. All of these are prohibited under sexual harassment laws.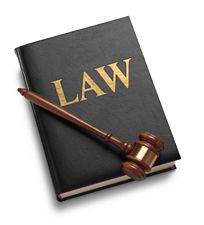 Legal Protection
There are various laws covering sexual harassment. These laws form part of the Canadian Human Rights Act and the related provincial human rights acts.
The Canadian Human Rights Act links sexual harassment with other forms of discrimination and explicitly prohibits it. Provincial human rights acts contain similar provisions.
For example, the Nova Scotia Human Rights Act defines what is meant by sexual harassment and prohibits not just the behaviour, but reprisals against those refusing to grant sexual favours in the workplace.
In addition to human rights laws, there are other provisions in the Criminal Code of Canada, which defines what constitutes an assault, as well as three categories of sexual assault: simple sexual assault, sexual assault with a weapon and aggravated sexual assault.
Finally, the Canadian Labour Code covers employers' and employees' responsibilities in relation to sexual harassment. In particular, the code states employers should make reasonable efforts to ensure that no employee falls victim to a sexual assault.
Dealing With Sexual Harassment
Sexual harassment laws are there to protect you. Harassment does not go away if left unreported, so make a note of any incidents, and find out what channels exist for reporting these to your employer.
If the matter is not resolved to your satisfaction, you can also file a complaint with your local Human Rights Commission, so that your workplace can once again be a safe environment.
Need Help? Contact Us
For assistance with handling sexual harassment problems at work, or other labour relations issues in your organization, contact us.