Canadian Employment Law
Provincial Employment Standards
In Canada, Canadian employment law can be distinguished from Canadian labour law. In some countries, one labour and employment law regulates both the individual employment relationships, as well as the collective bargaining relationships.
Here, the focus of employment legislation is on regulating the employment relationship of an individual employee and an employer.
Canadian Labour law known as the Canada Labour Code, on the other hand, narrowly focuses on collective bargaining, and the regulations governing the relationships between the employers, and their employees who are represented by a union.
Canadian Employment law covers the "common law" aka "judge made law" on the "master- servant relationship". Its focus is on employment issues dealing with, wrongful dismissals, minimum standards of employment, occupational health and safety, compensation, and human rights.
These laws falls under the jurisdiction of the individual provinces, and are regulated by separate provincial statutes such as: Employment Standards, or Labour Codes.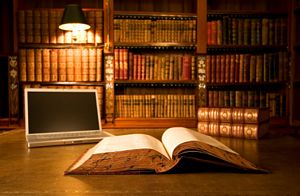 The Canada Labour Code is enacted by Parliament, with each of the provinces having their own acts, named, either,
Industrial Relations Act, New Brunswick
Labour Relations Act, Manitoba, Ontario, Nova Scotia, Newfoundland and Labrador
Labour Relations Code, British Columbia, Alberta
Labour Code, Quebec, Federal
Labour Act, Prince Edward Island, or
Trade Union Act, Saskatchewan.
Employment legislation in Canada, is necessary as only about a third of the workers in Canada belong to a union, and thereby have some form of legal rights regarding employment.
What about the rest of the workers? They also need some form of legislation to protect certain of their basic rights of employment. There are employment issues that are not easily dealt with in the workplace, such as, wage-payment protection, wrongful dismissals, human rights, racial discrimination, sexual harassment, and religious discrimination, etc.
In Canada, laws covering employment are covered under the:
Canadian Employment Standards legislation and
the Provincial Employment Standards.
These outline the federal, provincial, and territorial provisions, regarding employment standards which regulates:
the minimum employment age
minimum wages
equal pay
hours of work and overtime pay
the weekly work-day
parental leave
general holidays with pay
annual vacations with pay, and
termination of employment
For more information or help regarding the laws dealing with employment in Canada, do contact us.